Cover image CC Tom Hartley at Wikipedia
On December 13, 2021, we had a conversation with an Afghan citizen living in the middle of the Wakhan corridor. He says the situation under Taliban order is calm and safe. But he also describes the difficulties encountered due to degraded livelihood conditions. He shares his anxiety about the fact the current context does not offer sustainable perspectives for the future.
.
A non-conflicting situation
Taliban in the Wakhan corridor are Tajik Taliban from Warduj district (Badakhshan province). They are based in Khundud (also spelled Khandud, medium Wakhan). They enter unfrequently into Wakhan villages. The communication is possible between local population and Taliban. There were already some contacts in the past, before the fall, between Warduj, under Taliban regime, and Wakhan corridor, under the Republic regime. Moreover, there were no military actions in and from Wakhan against Taliban. A certain level of trust exists on both sides.
Difficult life and concerns for the future
Resulting from what is presented above, people are safe. But the price of basic goods is very high, while revenues dropped. Afghani currency versus dollar is low. All borders of Wakhan are closed with Tajikistan, China and Pakistan, as a consequence of political decisions or as a consequence of weather conditions. Even Irshad Pass (4,799 m) is inaccessible due to the snow level. People worry about the future. The current situation is quiet but it is not sustainable on a long-term point of view for issues such as economic situation, education, etc. Moreover, there are concerns about the fact the peaceful context could become less stable.
Ishkashim border between Tajik Badakhshan & Wakhan Corridor. The baazar on the no man's land is vital for trade between the two communities. It is closed.
Irshad Pass (4,799 m) between UpperWakhan/Pamir & Chipurson valley (Pakistan) is closed.
Environment concern
If Taliban decide to kill the protected wildlife, nobody could stop them. But, nowadays, Taliban chief is opposed to illegal hunting. Taliban oppose, also, to wood or bush collection in the mountain to contain erosion. However, with animal dung, it is the only fuel available. There are no electricity and no gas in Wakhan.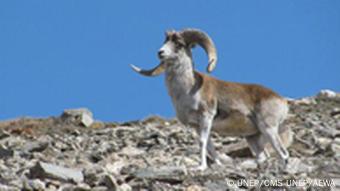 Border frictions with Pakistan, local consequences
In Broghil, Pakistan army built three border pillars in concrete. Local Wakhi workers were hired for this construction. The pillars are erected 300 meters inside Afghan Wakhan. Taliban want to punish Wakhi workers involved in this job.
Broghil Pass (3,882 m) is one of the two passes (with Irshad Pass) between Afghan Wakhan & Pakistan.
Other articles on this website about Afghan Wakhan Corridor
Vestlige land må samarbeide med Taliban til tross for deres hatefulle og voldelige ideologi. Akkurat nå er Taliban nøkkelen, dersom vi skal lykkes med å nå frem til isolerte områder og folk som har et desperat behov for hjelp. Det er dette Thomas Lund fra Norge mener er plikt.
Keep reading